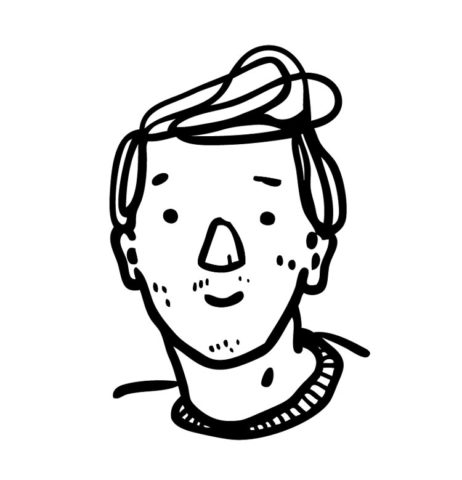 Illustratore e Designer, nato a Genova e vivo a Bologna.
Traggo ispirazione dalla natura, dalla musica, e dalla meditazione zen.
♥ riviste, libri illustrati e le mostre d'arte.
Italian Illustrator and Designer, I was born in Genova and I live in Bologna.
I take my inspiration from nature, music, and zen meditation.
I ♥ magazines, illustrated books and art exhibitions.
---
Pubblicazioni / Works featured in 
Artlab Magazine / Female Magazine / Lök Magazine / Potroast Magazine / Bolo paper / Myau Zine / Optimus – Bolo Paper / Stamina Fanzine / Stereohype / Still without name / Tieten Met Haar
Esposizioni / Selected Exhibitions
Group Shows: Art is Clear as Clouds Are / Gelati Fanzine Festival / Crack Festival / Jeune Creation Europenneè / Loppis Gallery / Tiger Spot / Violabox Art Gallery / Sala Dogana di Palazzo Ducale a Genova / Solo Shows: Mixtape – DiNoiTre / Be Human Be Bored – Palazzo Scotto Niccolari
Eventi e disegno dal vivo / Events and Live Drawing
Balla Coi Cinghiali / Goa Boa Festival / ArtPort – Heart(h) / Inchiostro Festival / Mass – Maddalena Art and Street Spaces / Trasherz
SalvaSalva
SalvaSalva
SalvaSalva